Sports
How to calculate points for the 3rd qualifying round of the World Cup 2022
We provide a way to calculate the ranking points for the 2022 World Cup 3rd Qualifier.
Highlights UAE 3-2 Vietnam (World Cup 2022 Qualifiers) (Source: Next Media)
After identifying 12 teams that qualified for the 2022 World Cup Final Qualifier – Asia Region, AFC held a draw for two groups. Group A includes the teams Iran, Korea, UAE, Iraq, Syria and Lebanon. Meanwhile, Group B has the appearance of Japan, Australia, Saudi Arabia, China, Oman and Vietnam national team.
This is the first time the Vietnamese national team has participated in the final qualifying round of the biggest football festival on the planet. The third qualifying round of the 2022 World Cup will officially start on September 2.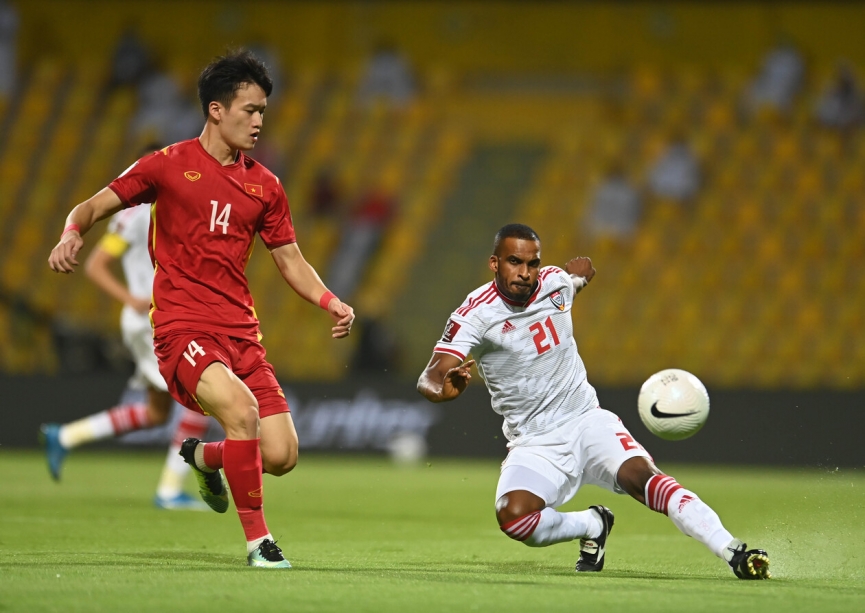 How to calculate the score of the 3rd qualifying round of the World Cup 2022:
The ranking of each team in the group is arranged according to the following criteria:
1. Points (3 points for a win, 1 point for a draw, 0 points for a loss)
2. Goal difference
3. Total Goals
4. Points won in matches between equal teams
5. Goal difference in matches between equal teams
6. Total goals in matches between equal teams
7. Away goals in matches between equal teams (applicable only in round robin format)
8. Yellow card fair-play score
Yellow card: minus 1 point
Indirect red card: minus 3 points
Direct red card: minus 4 points
Yellow card, followed by direct red card: minus 5 points
9. Draw by FIFA Executive Committee
In the event that teams with the same ranking positions in different groups are compared to select teams for the next round, the ranking criteria depend on the format of the competition and should be approved by FIFA.
In the knockout format, the team that scores more goals after two legs advances to the next round. In the event of an equal number of goals, the away goals rule applies; The team with more goals on the opponent's field in the two legs wins the right to advance. If the number of away goals is equal, then the two teams continue to play overtime for 30 minutes, divided into two halves of 15 minutes each.
The away goals rule still applies in extra time; If a goal is scored in extra time and the total score of the two teams is still equal, the away team will win according to the away goals rule (because there are more goals on the opponent's field). If no goal is scored in extra time, the result is decided by penalty shootout.
List of Vietnam Tel to kick the 3rd World Cup 2022: Revealing the first person to be eliminated?
.



Source link: https://thethao247.vn/360-cach-tinh-diem-vong-loai-thu-3-world-cup-2022-d238910.html