Asia Sport
Video results Dortmund vs Frankfurt German league today
Goal
Dortmund: Reus (23′), Hazard (32′), Haaland (34′, 70′), Reyna (58′)
Eintracht Frankfurt: Passlack (27′, burning home net), Hauge (86′)
Welcoming Frankfurt in the opening match of the Bundesliga 2021/22, Dortmund played in a 4-2-3-1 diagram with Erling Haaland kicking a striker. Support for the Norwegian striker is Thorgan Hazard, Marco Reus and Giovanni Reyna. Down the line, Axel Witsel was pulled down to play at center back with Manuel Akanji.
The two teams entered the game quite cautiously, for the first 10 minutes or so there were almost no really noticeable chances. After a period of exploration, Dortmund gradually accelerated in search of the opening goal. In the 24th minute, the home team had a quick counterattack from the middle of the field, Haaland dribbled past 2 opponents before pruning left for Marco Reus. The German midfielder finished decisively, completely knocking out goalkeeper Kevin Trapp.
Less than 3 minutes later, Frankfurt equalized, but it was counted as Felix Passlack's home goal. The match at this time became extremely interesting with the double performance of the two teams.
In the 32nd minute, Dortmund had a quick counterattack from the home side. Haaland dribbled boldly in the middle before trimming to the right for Thorgan Hazard. The Belgian midfielder hit a shot like a man who just hit the roof of Frankfurt, making the score 2-1 for Dortmund.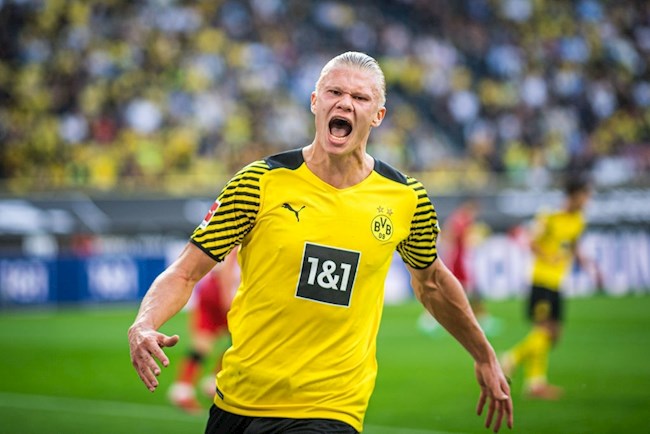 Haaland plays brilliantly to deserve the title of "leader" of Dortmund
Less than two minutes later, Haaland had his name on the scoreboard. From the very strong ball of goalkeeper Kobel, Marco Reus passed a touch for Haaland to cross. The Norwegian striker has enough space and time to look before finishing dangerously, increasing the distance for Dortmund.
In the second half, the dominant game still belonged to Dortmund. In the 58th minute, from a messy situation in front of Frankfurt's goal, Haaland skillfully passed the ball to Giovanni Reyna, who easily finished from close range to make it 4-1 for the Ruhr team.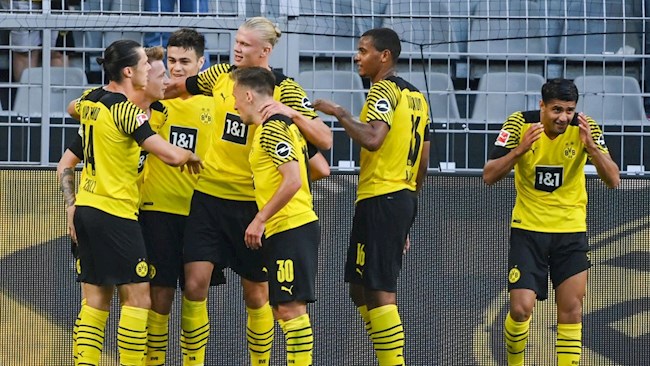 Dortmund has a dream start
The more Frankfurt kicks, the more gaps are revealed. Haaland's speed is Dortmund's powerful attack weapon in speed counterattacks. In the 70th minute, the Norwegian striker completed a brace after Marco Reus' cross. This is considered the end of the away team's hope of scoring.
In the remaining time, Frankfurt tried to attack but only got 1 equalizer and accepted to leave with a 2-5 defeat. The match ended with a brilliant performance by Haaland. The Norwegian striker has imprinted his shoes in all 5 goals of the Signal Iduna Park home team.


Source link: https://bongda24h.vn/video/ket-qua-dortmund-vs-frankfurt-vdqg-duc-hom-nay-189-291446.html