Asia Sport
Huynh Nhu scored, the Vietnamese women's team drew with U15 men's Futsal Thai Son Bac
(Country) – The National Women's Team drew 2-2 U15 Men's Futsal Thai Son Bac in a friendly match on the afternoon of August 18 at the Vietnam Youth Football Training Center.
On the afternoon of August 18, coach Mai Duc Chung's students had the first friendly match in the gathering to prepare for the 2022 Asian Cup qualifiers. After a period of physical training and tactical training at VFF, The match will help the captain of the women's team to test the squad and choose the most suitable factors for the upcoming important matches.
The final result of the Vietnamese women's team drew 2-2 U15 men's futsal, in which Huynh Nhu scored the opening goal in the first half. The second goal for the women's players came from an opponent's own goal in the second half.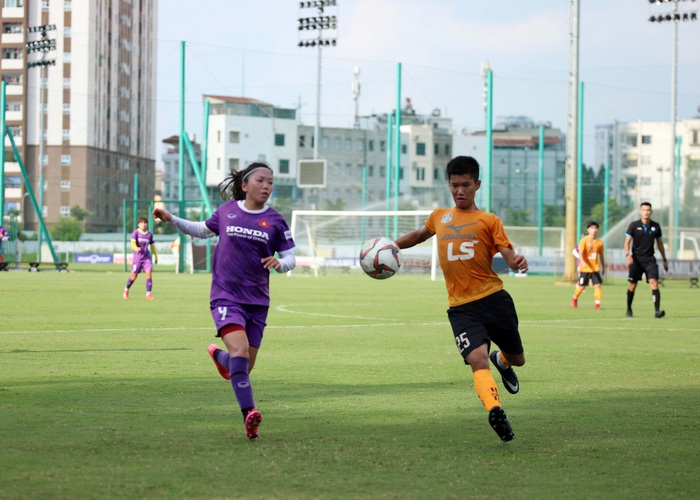 Before the agile male "green army", coach Mai Duc Chung was very satisfied:
"These practice matches are very valuable, helping the BHL to test the squad and the players also learn more than in the internal competition. The male players aged 15 will definitely be agile, play speed. Because this is a practice match for testing, BHL will arrange a team to compete in each half.
According to the plan, coach Mai Duc Chung said that in the last week of August, the national women's team will play two more practice matches with the U15 men's team of Thai Son Bac. Specifically, on August 25, the main team competed, the youth squad played on August 27. Mr. Chung did not ask for anything but wanted all the players to enter the field, be given opportunities and perform to the best of their ability.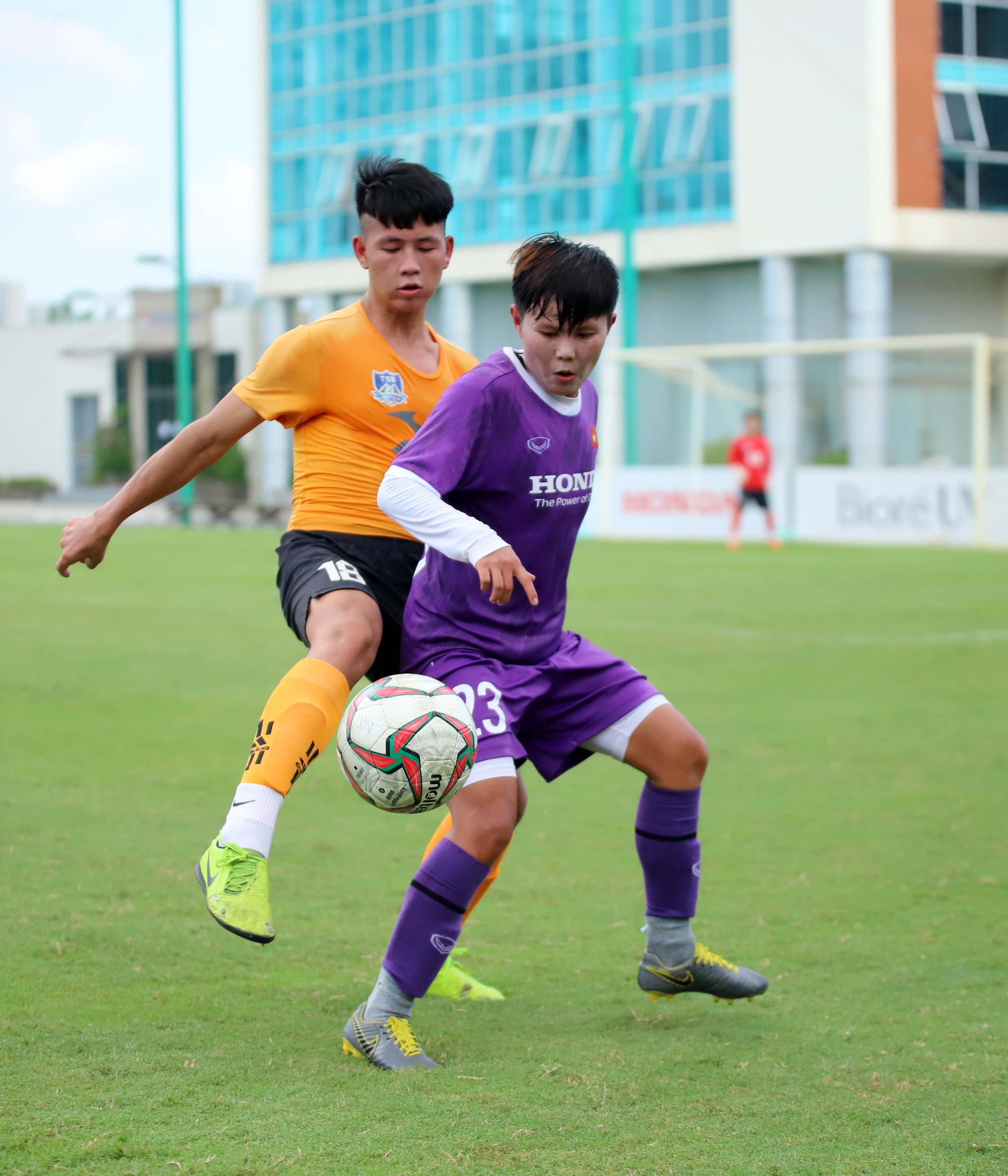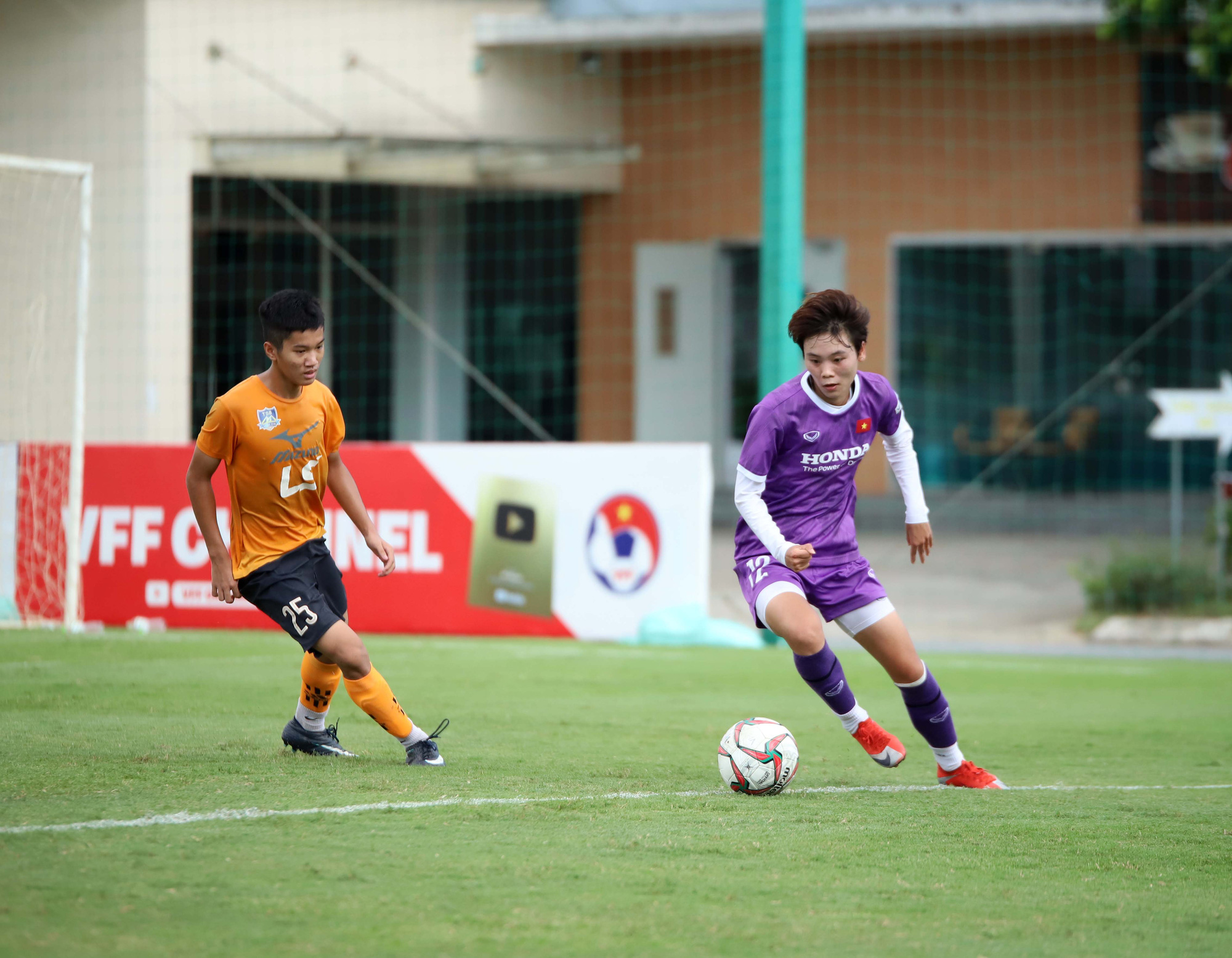 Some pictures from the match (Photo: VFF)
Regarding the current situation, the whole team is working hard and showing good performance to be able to make the final list. The Vietnamese women's team aims to get points from each match to win tickets to the finals.
"We are always ready to compete, prepare for three matches with these three opponents. The Vietnamese women's team will continue to uphold the spirit of solidarity, try to play each match to win and pass the group stage. , going to the next round. The coaching staff also always reminds the players to practice seriously, not subjectively and always respect the opponent. , has not reached 100% performance like Chuong Thi Kieu, Pham Thi Tuoi or Luong Thi Thu Thuong. The coaching board continues to have to prepare the force with the best playing lineup, "said coach Mai Duc Chung.
The National Women's Team is in the process of perfecting tactics and team play, towards the 2022 Asian Women's Football Championship Qualifiers, which will take place in mid-September in Tajikistan. The group of teachers and coach Mai Duc Chung includes rivals Afghanistan, Maldives and host Tajikistan.
Youth


Source link: https://toquoc.vn/huynh-nhu-ghi-ban-tuyen-nu-viet-nam-cam-hoa-u15-nam-futsal-thai-son-bac-402021188183753133.htm