Asia Sport
Brest vs PSG lineup is expected at 2:00 pm on August 21: Messi to play?
Friday 20/8/2021 08:00(GMT+7)
Brest vs PSG lineup is expected at 2:00 on August 21, 2021. Paris Saint-Germain fans are eagerly waiting for Lionel Messi to appear in this match.
Brest vs PSG force information
Brest
Jere Uronen suffered an injury in the match against Rennes but it is not serious and is likely to still be available for this match.
Haris Belkebla also returns to this match. This also means that Hugo Magnetti may have to return to the bench.
Paul Lasne , Christophe Herelle and Sebastien Cibois will continue to sit out.
Steve Mounie and Irvin Cardona are likely to maintain their official positions in attack.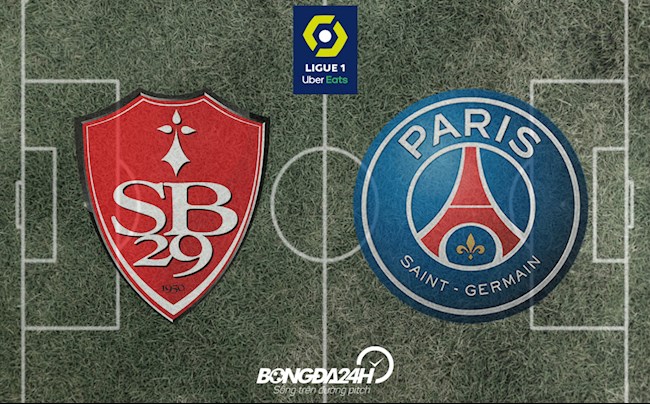 Expected Brest vs PSG lineup
PSG
According to the latest information, it is likely that Messi will appear for PSG in the match against Reims on August 29, which also means that Icardi will continue to maintain his official position in this attack.
Juan Bernat is close to returning from injury but is unlikely to play this match.
Sergio Ramos and Colin Dagba continue to sit out due to injury. Idrissa Gueye has also tested negative for Covid 19 but can attend this match.
The possibility of Marquinhos, Marco Verratti, Angel Di Maria, Leandro Paredes and Gianluigi Donnarumma is still being left open.
Expected Brest vs PSG lineup
– Brest: Bizot; Pierre-Gabriel, Chardonnet, Brassier, Uronen; Honorat, Mbock, Belkebla, Faivre; Mounie, Cardona.
– PSG: Navas; Hakimi, Kehrer, Kimpembe, Diallo; Pereira, Herrera, Wijnaldum; Draxler, Icardi, Mbappe.
Head-to-head history of Brest vs PSG in the last 5 matches
TIME
TOURNAMENTS
RESULT
May 24, 2021
Ligue 1
Brest 0-2 PSG
March 7, 2021
French Cup
Brest 0-3 PSG
10/1/2021
Ligue 1
PSG 3-0 Brest
9/11/2019
Brest 1-2 PSG
January 9, 2014
French Cup
Brest 2-5 PSG
The form of the last 5 matches of Brest
TIME
TOURNAMENTS
RESULT
24/7/2021
Friendly match
Nantes 3-1 Brest
July 29, 2021
Stade Plabenec 2-4 Brest
August 1, 2021
Brest 1-2 Mallorca
7/8/2021
Ligue 1
Lyon 1-1 Brest
August 15, 2021
Brest 1-1 Rennes
City of PSG in the last 5 matches
TIME
TOURNAMENTS
RESULT
July 25, 2021
Friendly match
PSG 1-0 Orléans
July 28, 2021
PSG 2-2 Seville
August 2, 2021
French Super Cup
Lille 1-0 PSG
8/8/2021
Ligue 1
Troyes 1-2 PSG
August 15, 2021
PSG 4-2 Strasbourg


Source link: https://bongda24h.vn/nhan-dinh/doi-hinh-brest-vs-psg-21-8-2021-344-291849.html